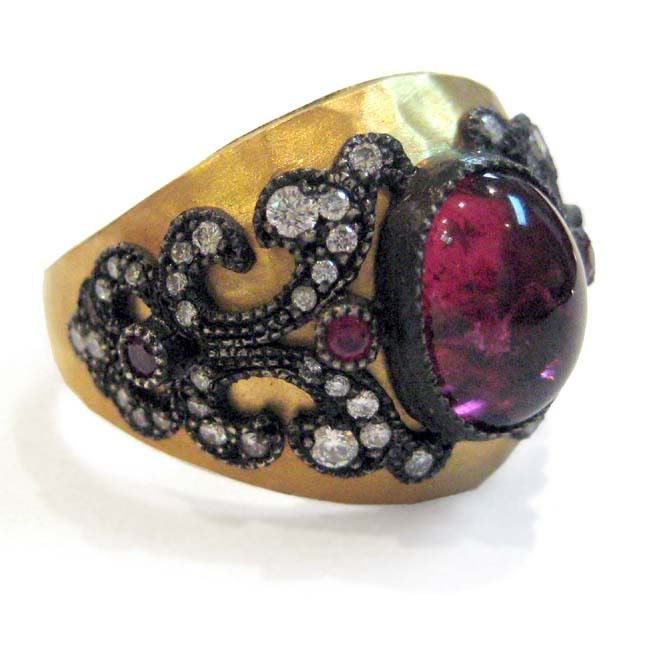 Arman Jewelry Vintage Rubelite and Diamond Ring is the hot holiday pick for today. Arman is Gothic and byzantine inspired jewelry featuring 22kt yellow gold and oxidized silver. This gorgeous ring features an oval rubelite and rose cut diamonds set in silver and hammered 22kt yellow gold.
About the designer:
Inspired by his travels around the world, Arman Sarkysyan's unique designs have an artistic mystical feel to them with a touch of spiritual elements. His collections feature rings, earrings, necklaces, charms and bracelets with this unique look.
For more of the Arman Jewelry shop online at JRDunn.com.
Technorati tags: [tag-tec]armen jewelry[/tag-tec], [tag-tec]jrdunn.com[/tag-tec], [tag-tec]fashion jewelry blog[/tag-tec]