Yes I know that I misspelled engagement ring in the title as engagment ring. I just keep missing that "e" over and over again when I write a blog about the subject. Since I keep making this mistake I figured there must be many others out there doing the same. And rather than have you end up on somebody else's website looking for your engagment ring I figured why not mine!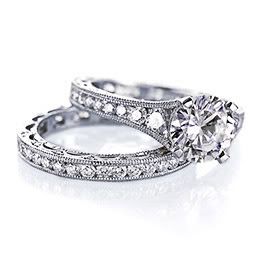 So before you hit the back button, I probably should let you know two things:
#1. We would love to be your jeweler!
#2. We actually are a serious online and brick and mortar retailer that has been in the business for nearly forty years.
We carry a huge online selection of all types of engagement rings from all of the big name designers like Tacori, Scott Kay, Ritani, Simon G and many more at JRDunn.com And for those of you looking for a totally unique engagement ring check out our very own Debeer's award winning designer Robert Pellccia.We also have a huge inventory certified diamonds listed at very competitive prices on our loose diamonds.
With so many choice out there you may ask "Why buy your diamond from J.R.Dunn?"
What separates us from the competition online is that once you select a couple of diamonds you are interested in, we will have them sent in and we will call you to discuss the visual appearance of each diamond. Our sales team and gemologists want to make certain your diamond will meet or exceed your expectations before we ship it out to you. Best of all we offer this visual verification service at no extra charge!
Anyways here is to engagment rings and getting to know you :)!
Warm regards,
Sean
Technorati Tags:
[tag-tec]Engagment Rings[/tag-tec]